We Ranked 50 Best Selling Books Based on How Smart They Make … – The Hard Times




By Dom Turek | July 7, 2023
John Waters says, "If you go home with somebody and they don't have books, don't fuck them," which is why I recently started reading. Books are pheromones you can see, so let's rank these pheromones I stole from Barnes & Noble based on how smart they make me look in public.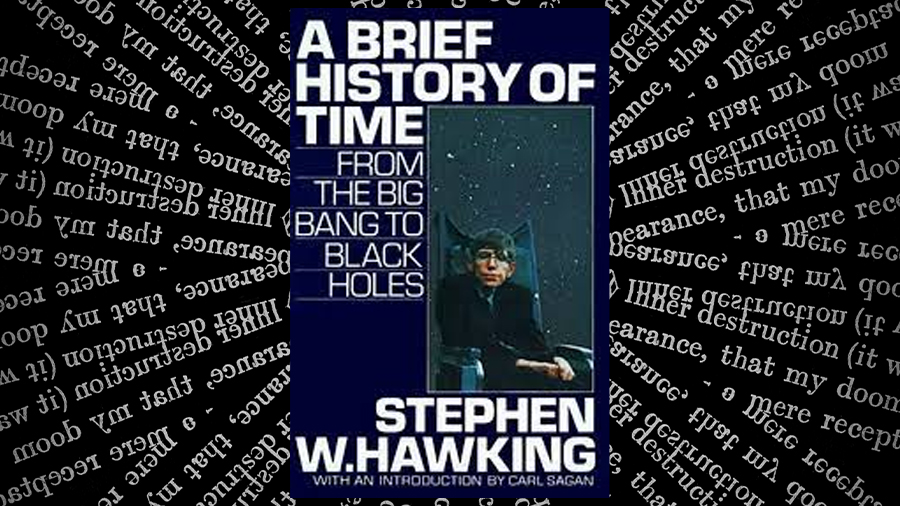 Oh hey there, what are you doing in your free time at this coffee shop, staring at your phone? Catching up on some emails, maybe doom scrolling, that's cool. Me? Oh, I'm just over here trying to figure out the nature of the universe itself, no big deal. It's not like this is a competition or anything. Except it is. And I'm winning.

There's only one thing better than taking in a bonafide classic — looking like you're taking in a bonafide classic. I don't think I've actually retained a word of this thing for a good ten pages now, but the cuties at this Barnes & Noble Starbucks cafe wouldn't know it because I periodically nod and make a little "mmm" noise.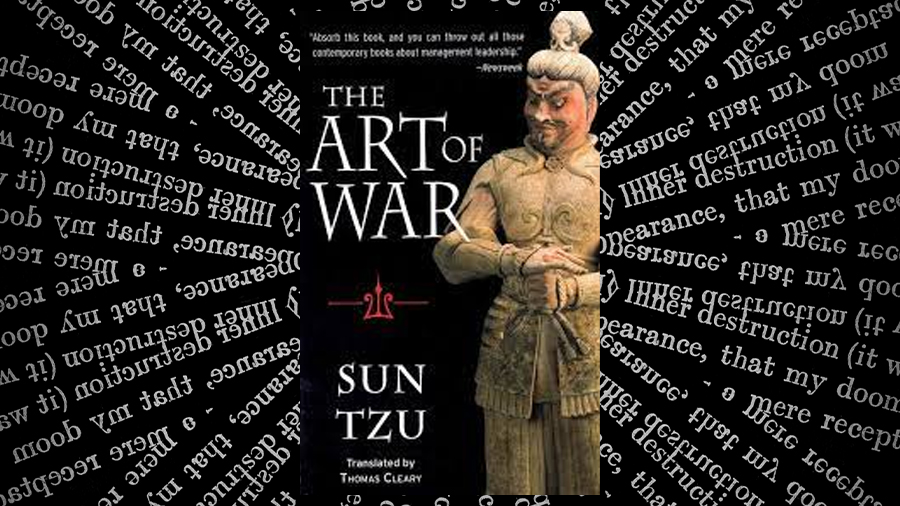 Nothing says "I am a loyal yet dangerous alpha" like reading 'The Art Of War" in public. This classic Eastern meditation on the nature of conflict is full of wisdom that can be applied to almost any situation. For example, Sun Tzu's first lesson is to consider the terrain before a battle. That's why I'm reading it on a bench outside a coffee shop with lots of foot traffic on a nice day.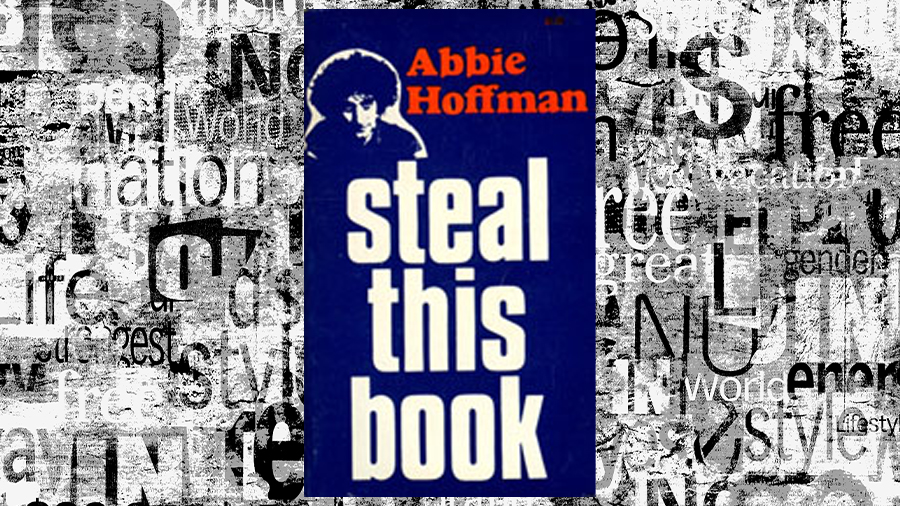 Way ahead of you, Abbie Hoffman. This book could be called "Do Not Steal This Book Under Any Circumstances Under Penalty Of Death' and Barnes & Nobel's policy of not physically touching customers or preventing them from leaving in any way will remain the same." It's a bit dated, sort of like 'The Anarchist Cookbook' if The Jolly Roger said "jive turkey" a lot.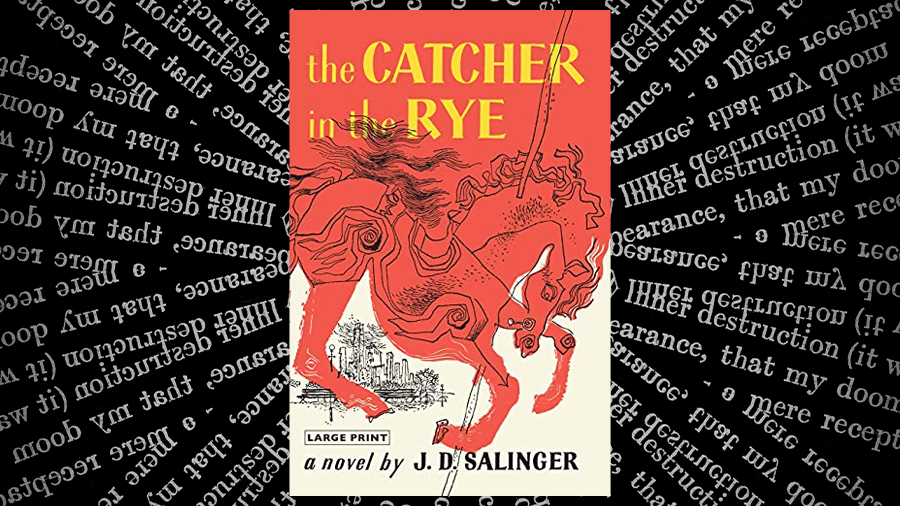 I look okay reading this in public as long as I'm not reading it in my hometown. Unfortunately, I never left my hometown so I have to disguise myself if I wanna read it in the condo parking lot that used to be a park.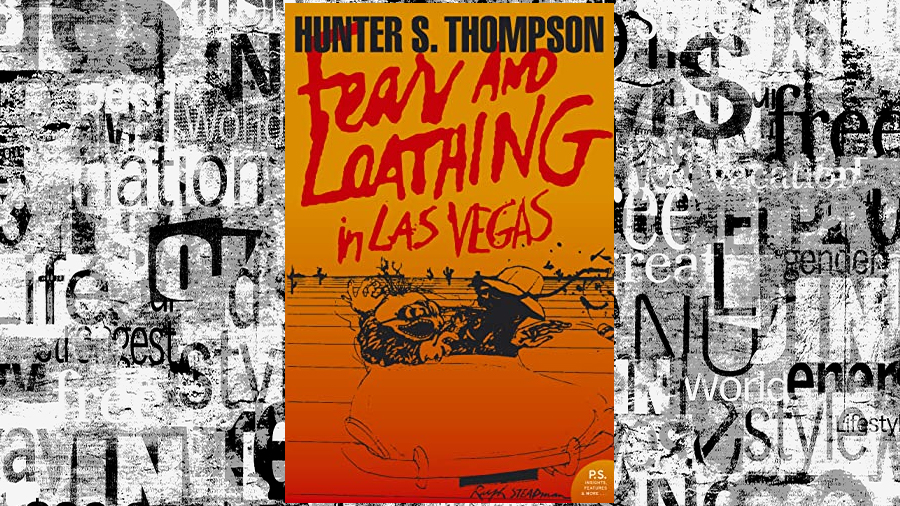 A few years ago, I might have put this one up toward the top. This book made me look much smarter before it had 6 degrees of separation from Amber Heard's feces.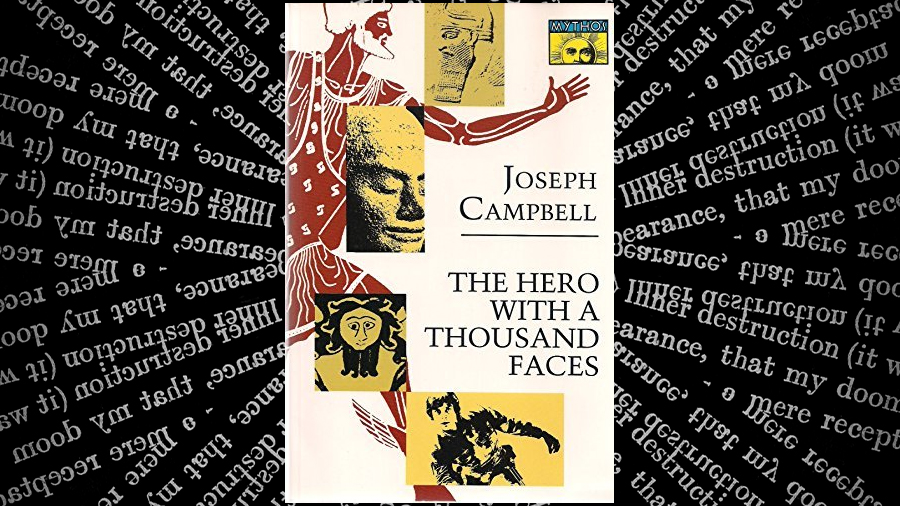 Did you know that every story is about change? Of course, you did. But have you read a long-winded nearly incomprehensible chunk of academia that essentially boils down to that? I thought not, rube. Truth be told I can barely understand a word of this thing, but I watched Dan Harmon drunkenly rant about story circles for 20 minutes on a podcast live-stream so I think I get it.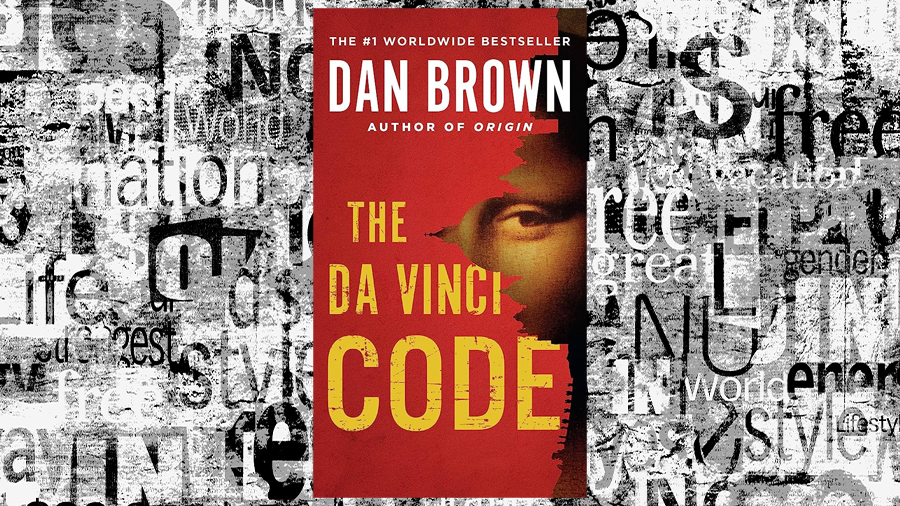 You might be thinking that the cats out of the bag on this being a fake-smart person book, and you're right, but that's what makes reading it in public such a move. It's the literary equivalent of wearing a dumb t-shirt you found at a thrift store. There you are with some quality novel on your nightstand that you just can't seem to make time for and here I am with the intellectual security to read trash fiction in public. It implies that I read so much I can afford to slum it.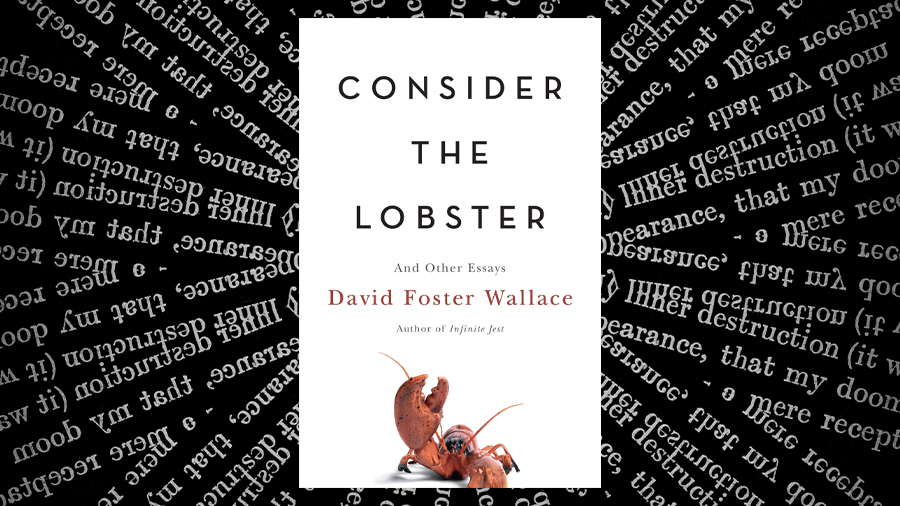 If you think 'Infinite Jest' isn't on this list you're dreaming. Reading that magnum opus is an accomplishment that I am proud to make people think I have done. But consider the merits of David Foster Wallace's lesser works, like this collection of essays. Sure it's not as formidable looking as "Infinite Jest,' but that makes it more portable, and if you're bothering to read this people might assume you've already read 'Infinite Jest' and you're just hungry for more DFW footnotes. Plus there's a dope story about porn award shows I actually almost read all of.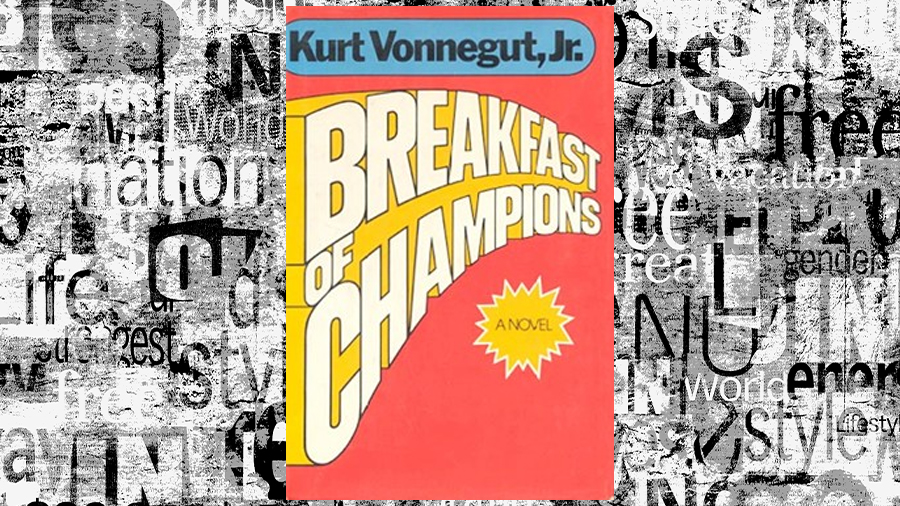 Yup, just a guy sitting on a bench reading some Vonnegut in public, thinking the big thoughts, seeing through the bullshit, no big deal.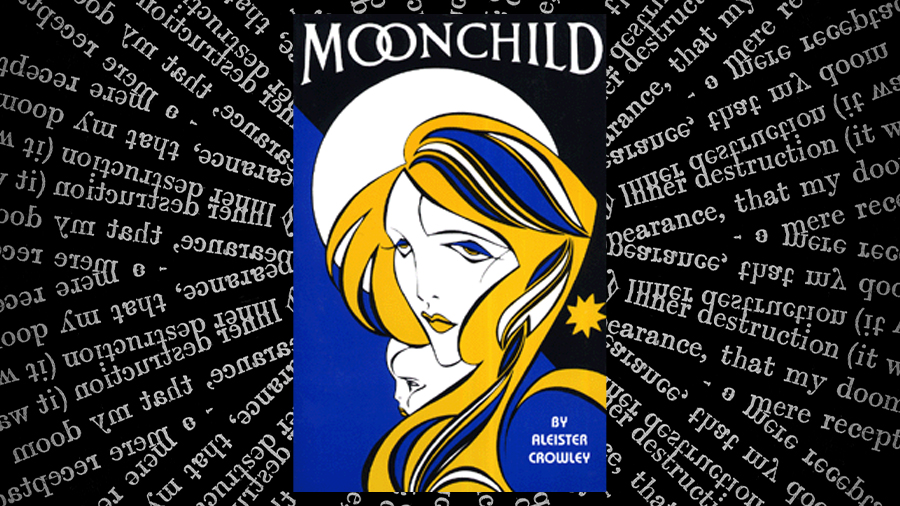 This won't get you much notice in normal environments, save for the occasional Ozzy fan who will loudly sing a mispronounced "Mr. Crowley!" at you. But in the right setting, this or any Crowley book is worth its weight in gold. I was king for a day flipping through this thing at a goth flea market one time. Just be prepared to riff your way through a conversation about "the left-hand path," whatever that means.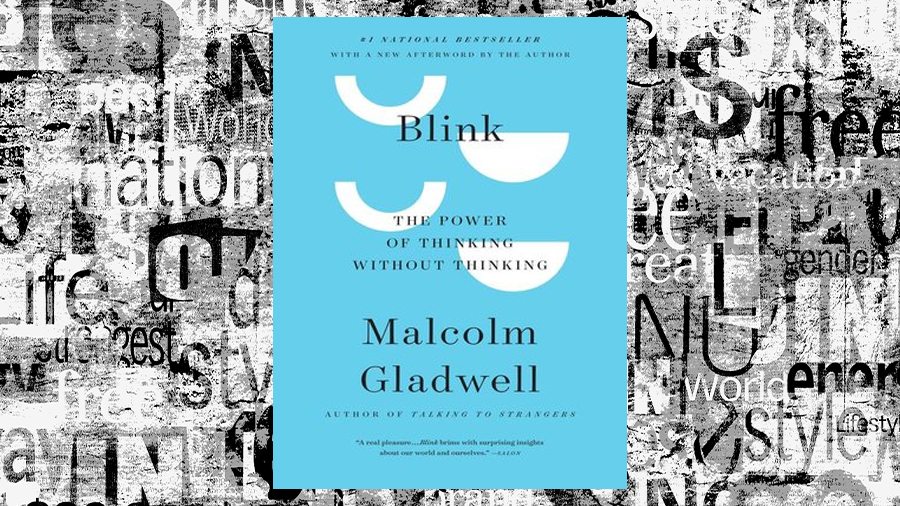 I've spent 10,000 hours trying to look smarter than I am and I owe it all to the O.G king of fake smart people, noted Lolita Express alumni Malcolm Gladwell. I have no idea what this particular book is about, but if I know my boy it's full of outrageous claims followed by tedious little anecdotes proving that they are technically, from a completely asinine clickbait perspective, true.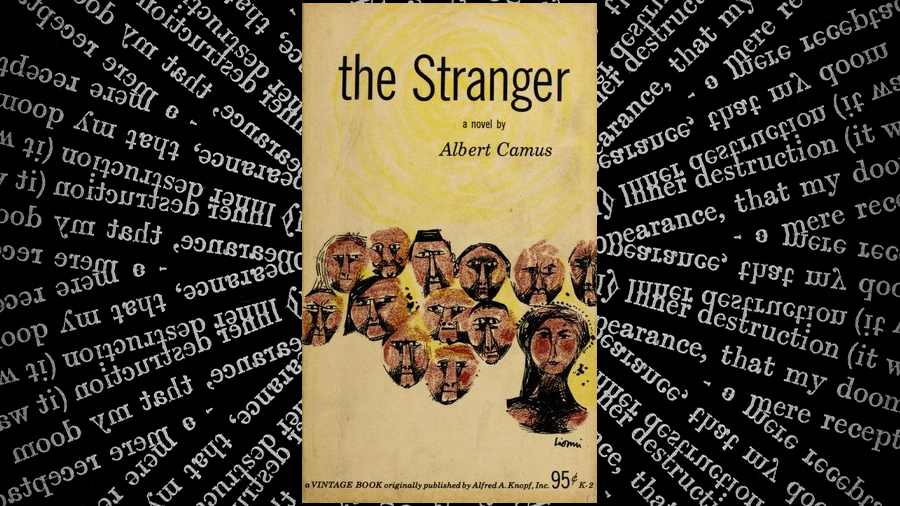 Are you looking for a book that will tell the world "I am the most particular and brooding mother fucker doing laundry today"? Look no further than Camus' 'The Stranger.' Oh, the dryer is gonna take 35 minutes? Cool, let me take in this World War II-era existential novella about how shitty things get when you kill someone even if you're a completely indifferent person. It pairs nicely with my shitty noise-bleeding headphones that let anyone in a 15-foot radius know I'm listening to The Cure.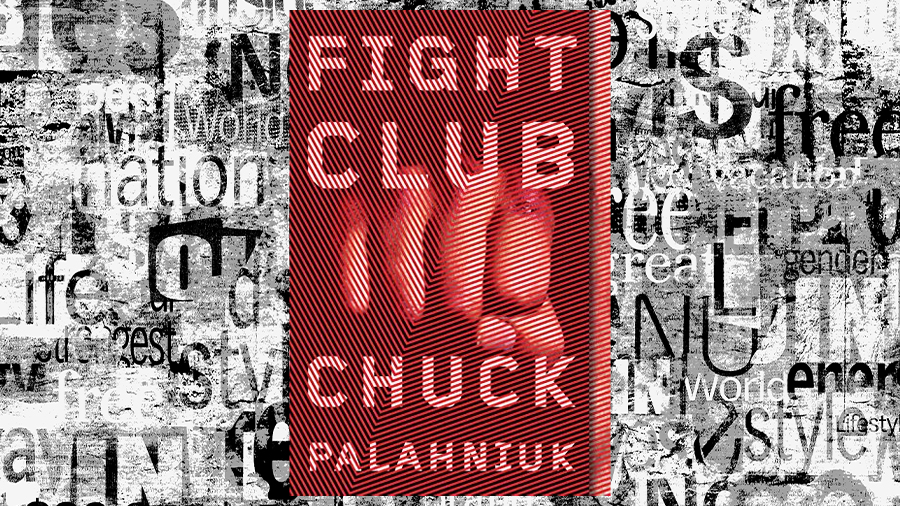 This is another great book ruined by a movie fanbase. Reading "Fight Club" in public will most likely elicit an eye-roll at best. At worst, you'll get a "his name is Robert Paulson" and then you'll need to move towns and change your identity.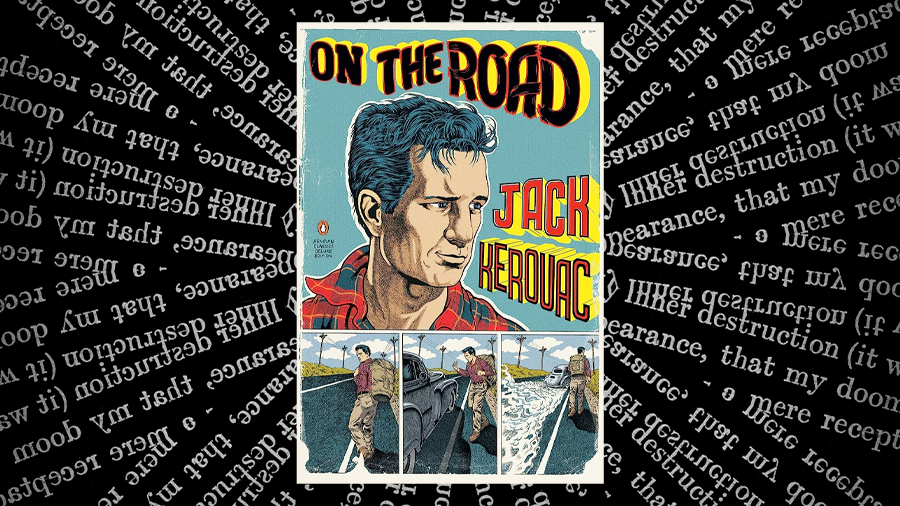 Yeah man, the beats man. Dig how I'm reading 'On The Road' in public. Who am I? Am I a crazy jazz freak all hopped up on bennys and grass, killing time before I go hop a few rail-cars to a new city on a quest to find the beautiful heart of America? Or am I just on a break from my shift at Urban Outfitters? You don't know. All you know is I am one deep cat who gets IT man.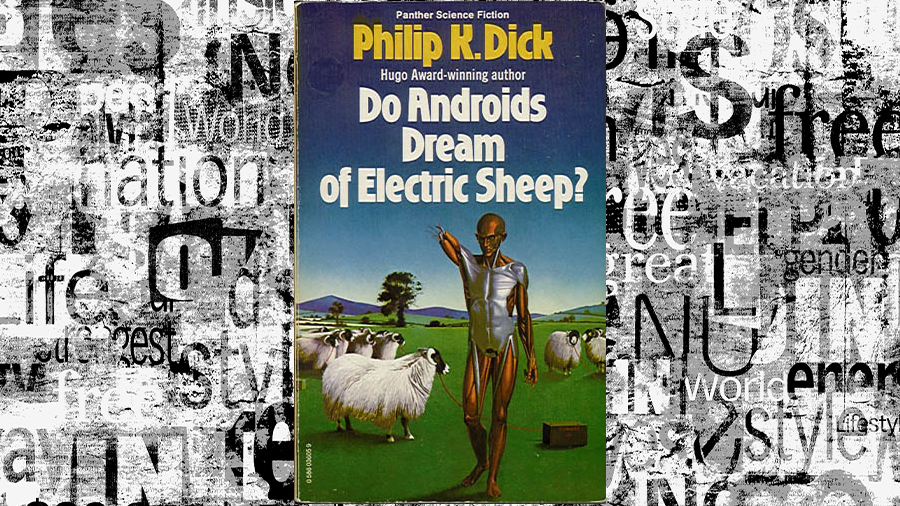 While the name is completely different, this book was actually the basis of the cult sci-fi film 'Blade Lasers.' It takes place in a distant future where everyone has a cool jacket, and Harrison Ford needs to find the grail of Christ before the evil Galactic Empire gets it and destroys the sun. There's just one problem — robots. Can Agent Detective get them to sleep before it's too late? You'll have to read it yourself to find out. And then let me know.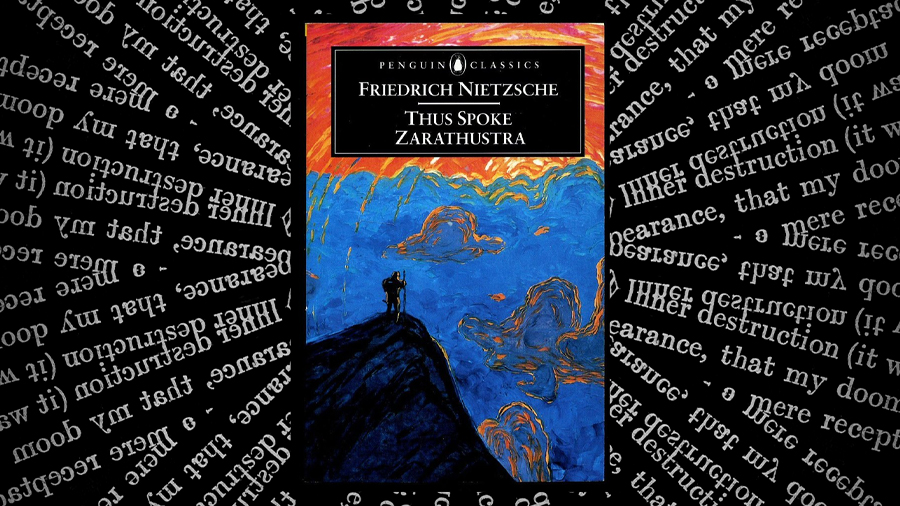 Or anything Nietzsche really, just get yourself spotted interacting with the brand and people will get the hint that you're a serious sort of person and they should be intimidated. Nietzsche's work was edited after his death to better fit Nazi ideology, which is a shame because it tarnishes his otherwise beautiful message — God is dead and the universe is basically PTSD. Bust this one out when someone nearby is reading something that makes them look smart, and you want to one-up them.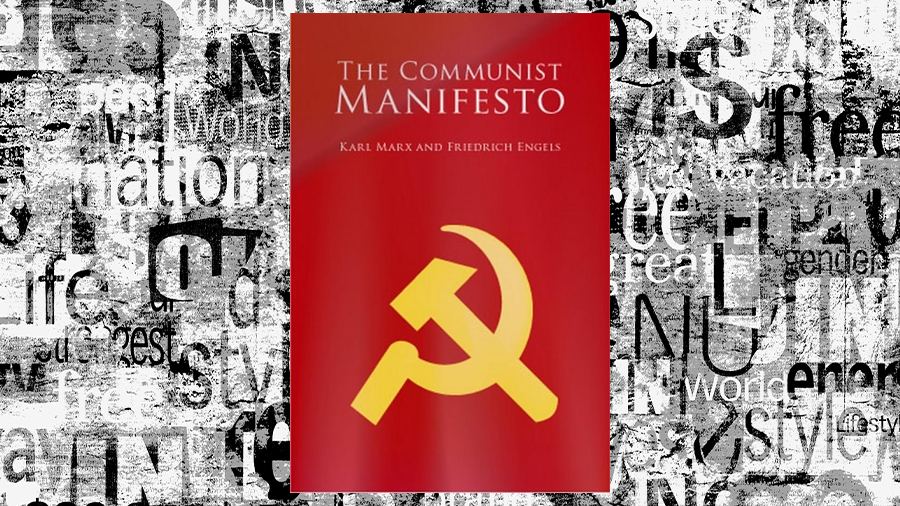 Sure, you pretend to know that communism works on paper, but are you willing to go the extra fake mile and pretend to do the leg work that fake proves it? I sure as hell am, especially at Gather, a local coffee shop/lLGBTQ+ community space where not enough people are noticing me.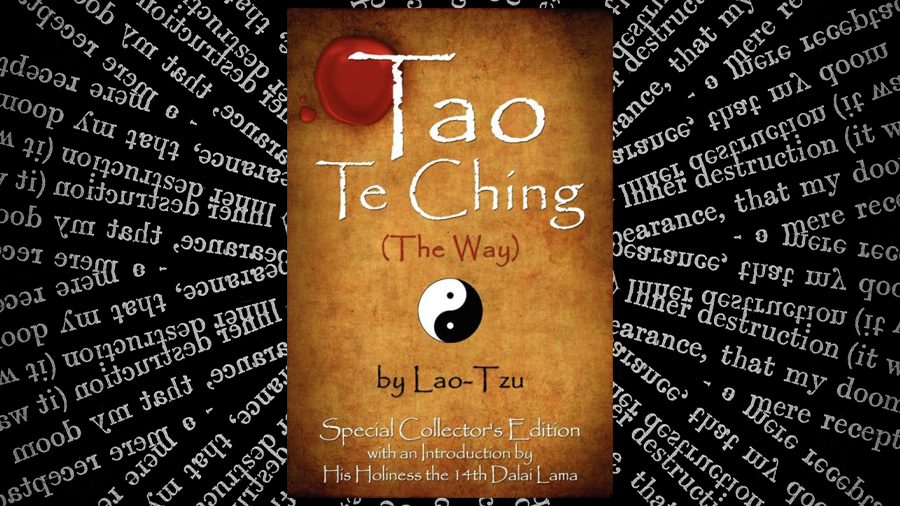 When the master reads this book, it is almost as if he has read nothing at all. That's the sort of rhetorical nonsense this book will arm you with all day. Reading this makes me the wisest person at this park, and if you disagree with me, I'll just throw a bunch of symmetrical word-game sentences at you until you get a headache.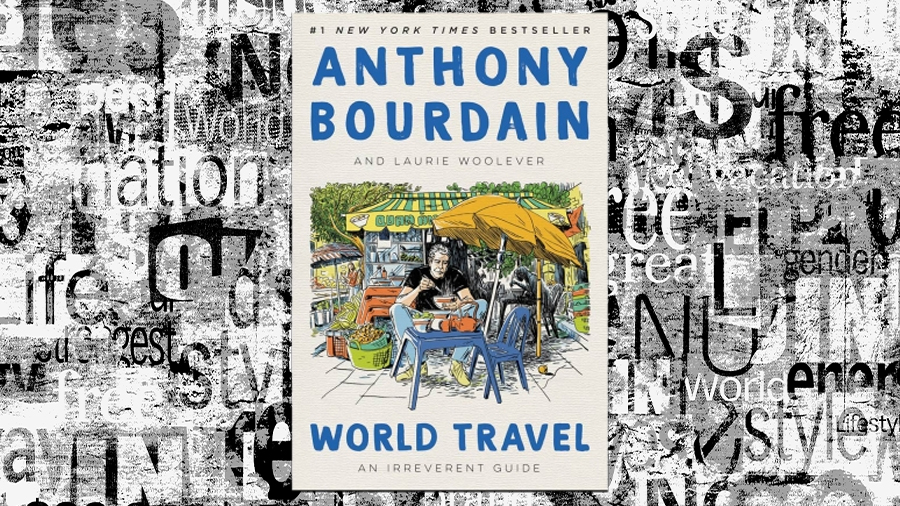 I consider myself a citizen of the world and have ever since my surrogate father figure Anthony Bourdain introduced me to the idea of travel on television. I've never actually been outside this country, but you would sure think I have the way I'm reading this book at a trendy eatery with sunglasses on.
Pages: 1 2 3
Punk News Comin' Your Way!!!
Boxing News: Undercard Results from Toledo, Ohio » September 20 … – Fight News




By Brad Snyder at ringside
In a lightweight special feature, 19-year-old southpaw Abdullah Mason (9-0, 8 KOs) impressively knocked out Alex de Oliveira (20-5, 14 KOs) in the second round. Time was 2:18.
Unbeaten junior wlterweight Tiger Johnson (9-0, 5 KOs) defeated Jonathan Montrel (15-2, 10 KOs) by UD (80-72, 80-72, 80-72) over eight rounds.
Dante Benjamin Jr. (7-0, 5 KOs) exploded out of the gate to score a knockdown, then get a stoppage right after his opponent, Mirady Zola got up.  The light heavyweight contest ended with the TKO at the 1:56 mark of the first round.  The loss drops Zola to (4-3, 1 KO).
Super middleweight DeAndre Ware (16-4-2, 9 KOs) won by six round unanimous decision (58-56, 59-55, 59-55) over Decarlo Perez (19-9-1, 6 KOs).
Rance Ward touched leather to the face of fellow junior middleweight Husam Al Mashhadi, often, over six rounds. Ward appeared fresh and was able to walk Mashhadi down during the six rounds to take the majority decision (57-57, 58-56, 59-55) victory and improve to (8-5-1, 2 KOs). Meanwhile, it's back to the drawing board for Mashhadi (6-1, 6 KOs), who suffered his first loss.
Junior Middleweight Nicklaus Flaz (11-2, 7 KOs) won a close fight by majority decision (76-76, 78-74, 77-75) over previously unbeaten Jahi Tucker (10-1, 5 KOs). The fight, which went all eight rounds, had moments where both fighters showed some ability to throw combinations.
Junior Lightweight Tyler McCreary (18-2-1, 8KOs) got the hometown crowd excited by landing strong left hooks to the body, left hooks to the head, and a strong right cross to his opponent, Deivi Julio (26-14, 16 KOs). Julio, who fought hard, did not have enough to sway the judges. The judges all saw the fight in favor of McCreary (59-54, 57-56, 57-56).
Why isnt this garbage on TV anywhere??
It's on ESPN+
de Oliveira was embarrassing. Just stood there smiling and waiting to be hit. The ref literally had to tell him to fight back in round 1.
As boxing fans we're all used to shocking mismatches… but ESPN take it to a new level.
I will keep an eye on Mason and see what develops for him.

Session expired
Please log in again. The login page will open in a new tab. After logging in you can close it and return to this page.
Boxing News: Hollywood Fight Night Update » September 23, 2023 – Fight News




Light heavyweight Umar Dzambekov (4-0, 3 KOs) returns against Dodzi Kemeh, (25-2, 23 KOs) in the eight-round co-feature on the next 'Hollywood Fight Nights' event set for Friday, June 9 at the Commerce Casino and broadcast live internationally by UFC Fightpass.
The event is headlined by a ten-round super welterweight clash between 'King' Callum Walsh, (6-0, 5 KOs) and veteran Carson Jones, (43-15-3, 31 KOs).
Callum Walsh is a good club fighter but will never be a world champion.

Session expired
Please log in again. The login page will open in a new tab. After logging in you can close it and return to this page.
Boxing News: Mayweather vs. Gotti June 11 » September 25, 2023 – Fight News




Boxing Hall of Famer and undefeated legend Floyd "Money" Mayweather (50-0, 27 KOs) will hold a press conference this week to announce his latest exhibition fight as he prepares to take on professional boxer and mixed martial artist John Gotti III (2-0, 1 KO), the grandson of famous mob boss John Gotti.
This showdown will headline "Last Names Matter" taking place Sunday, June 11 from FLA Live Arena in Sunrise, Florida in an event that will also feature musical performances from Ozuna and more. The event is dedicated to the loving memory of Marikit "Kitchie" Laurico, Mayweather's longtime assistant who passed away suddenly in April.
Come on mayweather fight a tougher dude than that. Maybe Rosie O'Donnell.
In June 2005 it was Mayweather vs Gatti! Maybe this one will be more competitive! LOL! Loved Gatti but Mayweather was all wrong for him! Gotti best not look at the ref in the first round!!!
He's retired, he can fight whomever he pleases. His days of proving himself are over. 50-0 against HOFers and world champions.
Wait, that can't be the same son that took over The Gambino family when John Gotti went to prison. That guy has got to be 55 years old and was a fat fuck that didn't look like he worked out a day in his life. John Gotti III has to be his son? Regardless, never heard of him and this is going to be a ridiculous fight.
Gotti III is not junior. He is one of Junior's sons. I said one. JG3's brother (Charles) is a made guy, and from what I believe, could be doing time as I type. JG3 wanted to live a normal life. That took great courage. I have nothing but love & respect for JG3.
May might need to take a dive with this one 🙂
John Gotti is 5-1 as an MMA fighter and thank God this is an exhibition boxing match because if it was an MMA fight, Mayweather would get pummelled…
Boxing or MMA, Gotti III would get whacked by Money Mayweather. Even at this point.
Damn straight.
We need to hear what Lucy, the resident boxing expert thinks about this.
"We need to hear what Lucy, the resident boxing expert thinks about this."
– It's Lucie, not Lucy.
– Lucie knows boxing, and backs up a lot of posts w/BoxRec stats and facts.
– Seriously??
– April Fools on 4/26??
Best outcome would be a bomb falling on the stadium.
Geez this clown at it again?!
Get a life now little Floyd! Find a hobby or just take a walk now on a short pier..
Most OVERRATED fighter ever little Floyd Mayweather. At least his uncle Roger had balls with a wicked right hand.
I'm not really sure how mayweather can convince himself that people aren't laughing at him these days. That last event in Britain was virtually empty and who would actually pay to go see something like this. If Floyd wants attention like this why not go back to WWE and be an entertainment feature there?
John Gotti III by ko
"John Gotti III by ko"
– John Gotti III by assassination…..
It's an exhibition folks, Floyd has already earned his stripes years ago calm down. He can fight whomever he wants. Stop whining and don't watch if you're not interested. I guess the appeal is fighting John Gotti's grandson and the mob possibly telling Floyd to sit down or lay down. A smart selection that his previous fight. We all know John Gotti but the last dude I had no idea who he was. Lets see if more than 50 people show up this time.
this is true??? ahhhh
Let me explain how this work. Gotti's family is still in the mob. Gotti III elected to live and lead a clean life.
John Gotti III is one of Junior's kids. JG3's brother (Charles) is in the mob, and from what I understand, is doing time. TIME. Something Delaware Joe needs to start doing. Anyhow, let's get back to Gotti III.
The very fact he is out of the mob makes him a real winner in my eyes. I wish him all the best.
John Jr. & Kimberly have 6 kids.
They are Charles Herbert Gotti (mob), Frankie, Gianna, Angel, Nicolette and John III.
John III, of course, is Mayweather's opponent.
WHO cares!!!
I wonder if Gotti makes Floyd an offer he can't refuse…

Session expired
Please log in again. The login page will open in a new tab. After logging in you can close it and return to this page.